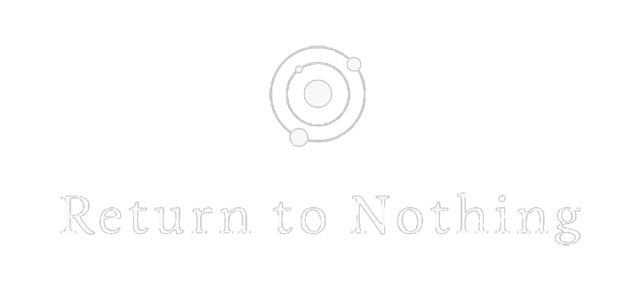 Return to Nothing
A downloadable game for Windows
This game was our submission for Ludum Dare 45 in 2019. We placed in the 8th percentile for innovation. We plan to build upon this game for a larger release.

Download Below or Play in Browser Here

In a universe of nothing, you must rebuild. Create a big bang and shape the universe to your will in this space simulator. The game is randomly generated, with a different universe structure every time you play. Learn about the many alien races you have created, planet types, find various secrets, and 9 possible Game Over endings.
How to Play: This game is very sandbox driven. Click "Bang!" to start the game and watch the universe be created. Explore planets, learn the story behind the alien races, and decide whether to help or destroy them. Align yourself with Benevolence (Good) or Malevolence (Evil). Find the secrets of the universe. Abandon all hope and start anew. The outcome is in your hands.
Controls:
WASD Movement: W up, S down, D right, A left
Left Mouse button for Action
Right Mouse button (drag) to Look around
Mouse Wheel to zoom in and out
Q and E to strafe vertically
Hold Right Shirt or Left Shift for fast movement

Quitting: There was no time to create a Quit button for this build, you will need close the game through Task Manager or force close the game from your task bar. The quit button will be added after Ludum Dare 45 judging.



Credits:
Sage Fremont (@SageWare) - Lead Programmer, Writer, Artist
Daniel Manoiu (@gno-evenimente) - Music & Sound Design, Programming, Writer, Artist



Download
Download
Return to Nothing v0.1 (Windows).zip
39 MB
Install instructions
Install Instructions: Download the Zip. Extract all from the Zip. Run the Return to Nothing.exe.

Uninstall Instructions: This game is run through a stand-alone executable, so there is nothing installed on your computer. Simply delete all folders/files to remove from your computer.