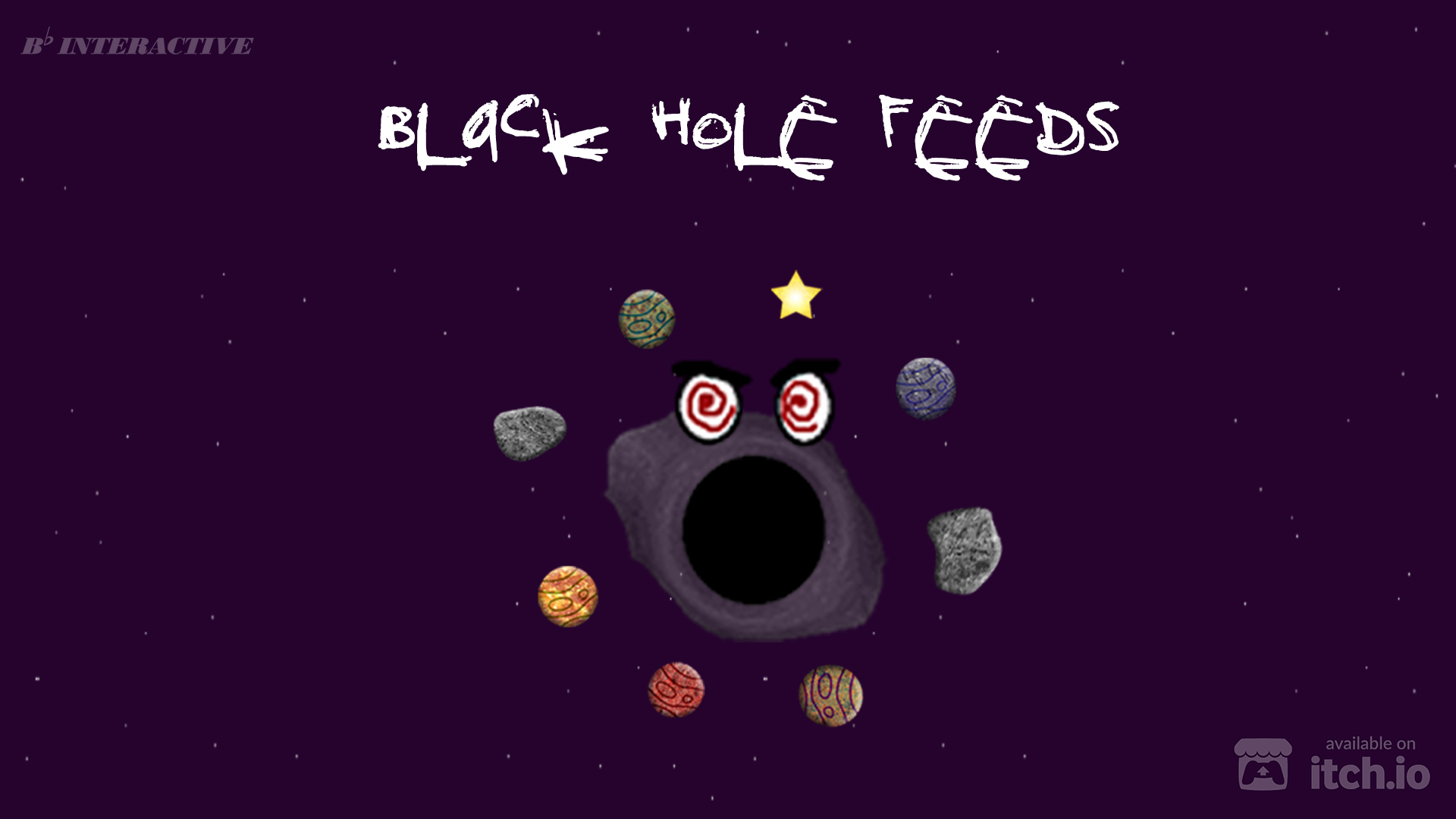 Black Hole Feeds
A downloadable game for Windows
A downloadable game for Windows.
Black Hole Feeds is a fast paced 2D action game. Play as Hole Hogan, a hungry black hole that needs his Hole Foods. Don't miss too many, or it's game over!
Controls: Click or tap to move Hole Hogan. Esc button to Quit.
Credits:
Daniel Manoiu - Lead Programmer, Character Design, Artist
Sage Fremont - Music & Sound Design, Programming, Artist

Install instructions
Option 1: Download the Itch App. Download Black Hole Feeds through the Itch App. Click Launch to play.
Option 2: Manually download the Black Hole Feeds .zip file. Extract all contents. Run the Black Hole Feeds .exe to play.

Download
Download
Black Hole Feeds [Windows] v1.0.1.zip
23 MB